It's very hard to find a true friend who would stick with you come hell or high water. Truly, it's not every day that someone you can call a friend in the truest sense of the word comes along to bring happiness in your life. So when you finally find that one friend who would laugh with you at your best times and cry with you at your worst, you must treasure the friendship. It doesn't matter if that friend is someone you met in school or at work or if she's your biological sister. What's important is that you can show them how much you love them in the most special way possible.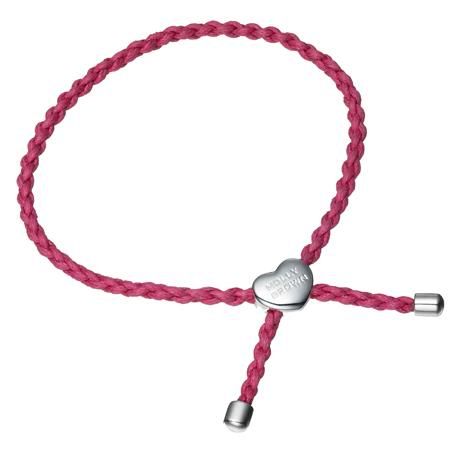 You might be thinking how you can do that. Why not give your best friend a token or a symbol of your friendship? Friendship Jewellery is a wonderful item you can give to your friend to commemorate your friendship. Both you and your friend can wear matching jewelleries to show everyone how proud you are to be friends with each other. There are friendship bracelets made of woven cord with sterling silver accents and are even adjustable to fit any wrist size. These are perfect for young friends who are not comfortable with wearing genuine jewellery just yet.
A friendship bracelet is symbolical of the unending bond between you and your best friend. It's no wonder that friendship bracelets are very much in demand right now. It's the perfect gift you can give your friend if you're shopping for the ideal birthday or graduation present. It's not only lovely but the meaning behind it is very beautiful. Everlasting friendship is few and far between and it even last longer than most other relationships. So when you find that one person who would stand by you no matter what happens, celebrate it with friendship jewellery.