Last January 6, 2011, I wrote a post saying farewell to Pink Fridays. I said that I won't be reviving the meme anymore this year because I have become very busy but because of some insisting demands from Pinklicious Divas, I am now pressured to re-launch Pink Fridays again!! Yay!!
So, let's have a recap of the meme rules.
1. Pink Fridays is about posting anything pink every Friday, either a photo you have taken or an image you have found online (make sure to credit source). On top of your entry, place a Pink Fridays badge/banner. Chose any of these banners here.
2. Submit your post URL at the linky tools found below our official Pink Fridays post found here at Pink Thoughts.
3. Visit other participants and comment on their entries. Invite them to visit and comment on your entry too.
If you want to be included in our Pink Fridays Blogroll (optional), you need to put a badge/banner at your blogs sidebar!
Now, for our Pink Fridays Entry #56!!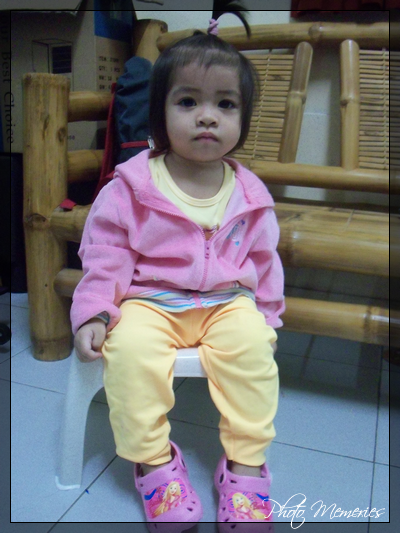 This is my youngest daughter, Bella Grace, wearing Pink Jacket and Pink Shoes!