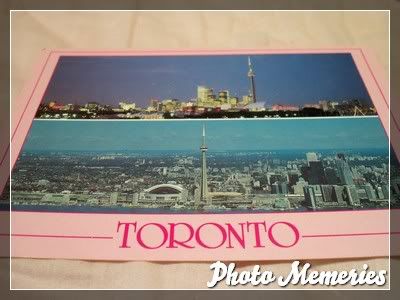 When I arrived here in Cagayan de Oro City around two weeks ago, this beautiful pink postcard greeted me together with another postcard and a key-chain from Canada. It was given to me by my kumare, Willa of Postcard Perfect.
This was written at the back of the postcard:
Hi Mars, When I saw this card I know its the perfect one for you. Enjoy, Willa
The card is indeed perfect! Pink – check! Canada, my dream place to go – check! Indeed to perfectly perfect!